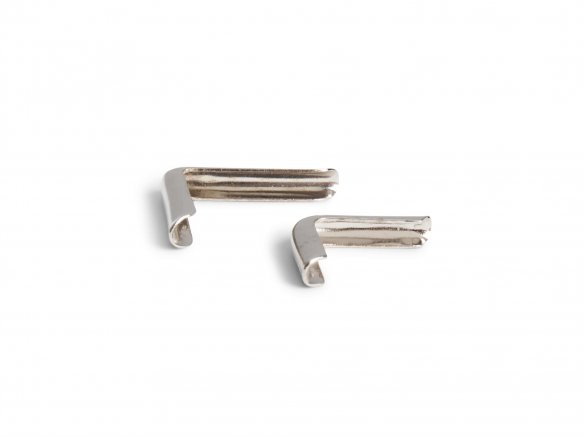 For slightly rounded corners
Suitable for thinner book covers and small formats
Material

steel

Surface

nickel-plated, silver-colored, glossy
Slide it on, press together, and it's ready: book corner protectors not only offer stable corner reinforcement for your books, photo albums, portfolios, binders, bags, menus, or pocket calendars, they also enhance their appearance. With older books, you can elegantly conceal already damaged corners.
Able to hold a cover with a thickness of 1.5 to 2.0 mm, our rounded book corners fit onto thinner book covers; the mini version with a side length of 10 mm goes particularly well with small formats such as pocket calendars.
Application: Simply attach and carefully press together with flat pliers.
Book corner protectors, rounded shape, nickel-plated
3 Variants