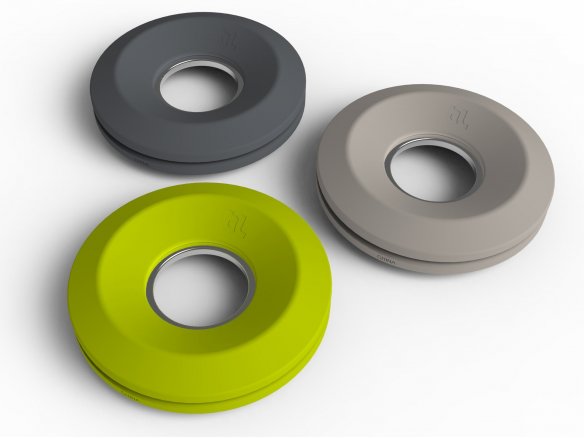 Material

silicone, neodymium magnet

Colour

light green or dark grey

Diameter

70 mm

Height

17 mm
The Cableyoyo by BlueLounge stows away and manages in-ear earphones perfectly.
The cord of the earphones can be easily wrapped aroung the Cableyoyo´s silicone spool and will stay in place. The earphones themselves stay affixed to the core of the "yoyo" through the magnetic attraction produced by a neodymium magnet - thereby forming a compact little unit.
The small Cableyoyo puts an end to cord tangles and will make you happy every time you use it!
Bluelounge Cableyoyo, cord spool for headphones, dark grey, ø 70 mm, magnetic core