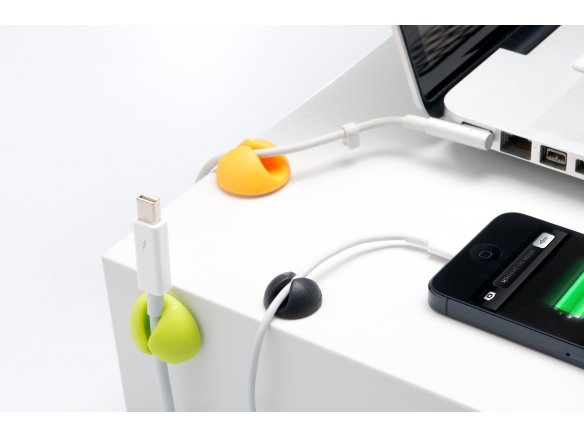 9 in every package
self-adhesive
Residue-free removal
e.g. for Micro-USB and Apple Lightning
Diameter

20 mm

Height

9 mm

Diameter of hole

5 mm
The Bluelounge Cable Drops enable you to position the end of your cables anywhere you want! Areas of use include on your desk, your computer, on a wall or anywhere else where a cable needs to be temporarily employed in such a way that it is easily accessed and extended.
Cable Drops can be used for numerous purposes while also displaying a unique design and are the perfect way to avoid ugly "cable salads" - that mess of cables that we all know so well.!
The CableDrop Mini is the right choice for all those cables that with time are becoming thnner and thinner in construction.
Bluelounge CableDrop mini, set
2 Variants