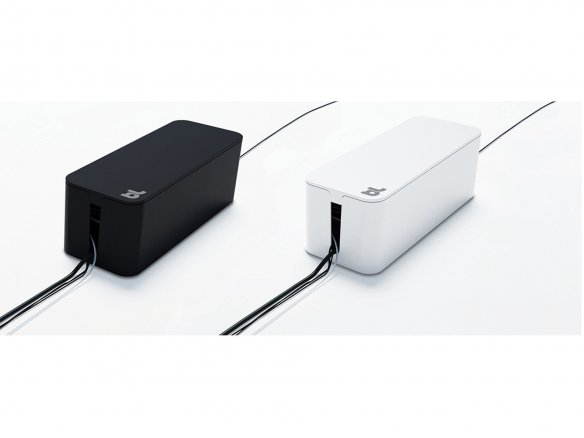 Length

410 mm

Width

160 mm

Height

140 mm

Material

plastic
The small CableBox from BlueLounge enables you to hide those unsightly cable "salads" (chaotic clutter). It can be placed under your desk, next to your computer or behind the Hi-Fi set - anywhere where cables are lying around gathering dust, including the multiple plug extension cords and connectors.
The BlueLounge CableBox is a sleek and nicely shaped box with a lid and a slot on all the sides: a simple and intelligent solution to the cable mess problem.
The larger version of the CableBox is perfect for dealing with larger multiple plug extension cords and connectors, power supply units, charging devices and excess cable lengths. Rubber feet provide secure footing and stability.