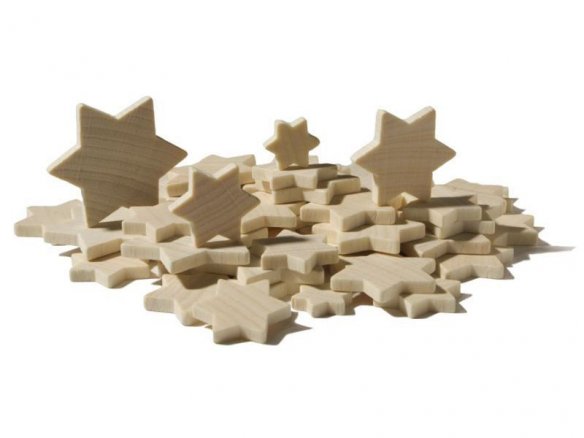 lightened, th = 3.0 mm, 4 different sizes, come loose in a PE bag
Because these unadorned wooden stars take so well to being painted - even by children - with either POSTER or DECOR PAINT, they are great for handicrafts and decorations. If a small hook is screwed into them, the stars can be hung using a NYLON FILAMENT. This method makes it easy, for example, to create a mobile to hang over your child's crib. A really beautiful three-dimensional star can be created by taking the smaller stars and gluing them on both sides of the largest star in the descending order of size.
The wood stars are untreated and have the PEFC (Program for the Endorsement of Forest Certification) certificate, which assures that the product comes from sustainably managed forests.
Beechwood stars, app. 70 pieces, ø 13 - 34 mm, assorted