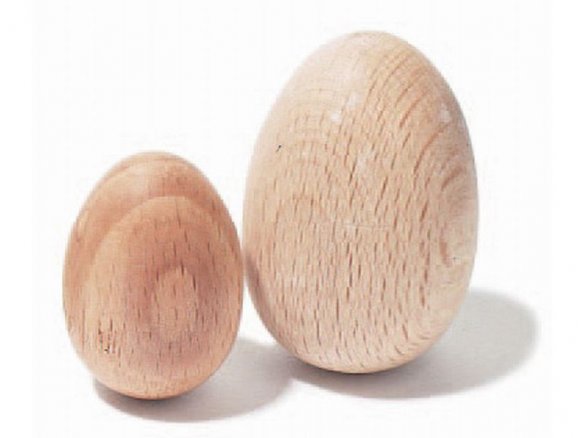 sanded, given dimensions = diameter x height
Easter is the time for painting these wooden eggs. If a small hook is screwed into them, the eggs can be hung using a nylon filament. Because these eggs will not break, they are great for doing handicrafts with children. On rainy birthdays they can also be used to put on an egg hunt in your home!
These wooden eggs are untreated and have the PEFC (Program for the Endorsement of Forest Certification) certificate, which assures that the product comes from sustainably managed forests.
Beechwood egg, raw
3 Variants
Note
Wooden eggs are only in stock at Modulor during the pre-Easter season.

Please note: because of the manufacturing process the eggs may have a hole in the bottom.
Accessories and Related Products