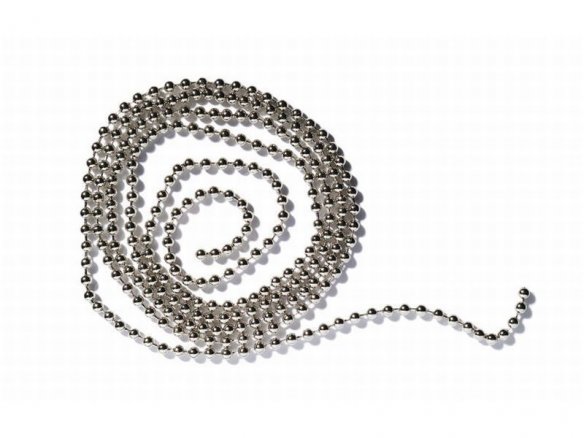 brass, nickel-plated, glossy silver
Bead chains are not only good for attaching catalogues or pens to a particular spot but also for putting together or hanging sample fans or signs. The chain can be easily cut with a shears or scissors. The clamp fasteners are squeezed around the beads and can be easily opened when you want.
Ball chain, nickel-plated, ø 3.2 mm
Note
Please note that no exchange is possible in the case of products cut from rolls.

The minimum order for products sold from rolls is 0.5 running metre.