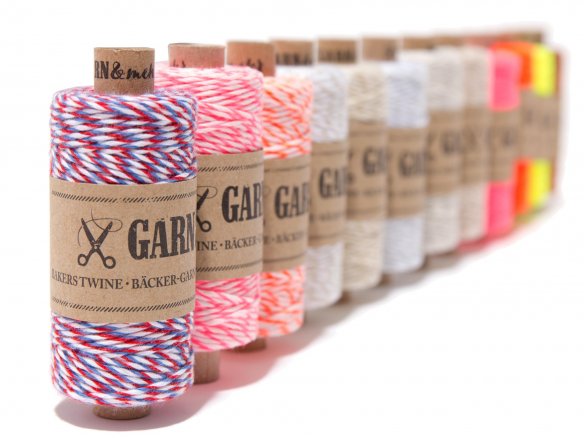 Frame material

cotton mix or polyester mix

Spool

brown cardboard spool made of unbleached Kraft paper

Scroll (narrow)

100% recycled paper

Dimensions

75 mm x 30 mm (height x width)

Weight

23 g (16 g yarn)

Yarn thickness

ca. 1 mm

Length

45 m
Baker´s twine is a versatile handicrafts twine. It is great for use in decorating, garnishing, crafting gift packaging, for hanging garlands and for myriad other do-it-yourself projects. It is just great to have around!
Baker´s twine
13 Variants
Accessories and Related Products