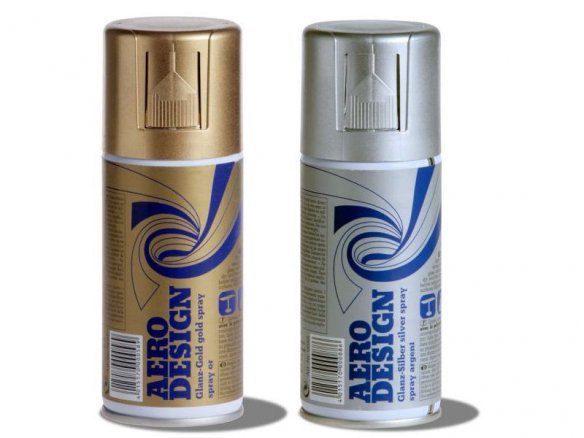 semi-gloss, smudge-proof, weather resistant, can be applied to polystyrene, hazard warning: F+ (= highly inflammable)
Small but Wow! Because the Aerodesign metallic spray can is smaller than the AERODECOR METALLIC SPRAY version, it is especially suitable for jobs where only a small amount of a particular colour of paint is needed, e.g. in model making or small handicraft projects. But it is not JUST the smaller version of the AERODECOR METALLIC SPRAY - it also has an additional application: The formula for the paint now allows it to be used on POLYSTYRENE FOAM, something for which the AERODECOR version was not recommended.
Aerodesign metallic spray paint
2 Variants
Note
Aerodesign metallic spray paints are polystyrene compatible – please note, though, that when using this paint on POLYSTYRENE FOAM you should definitely not deviate from the recommended spray distance! Do a preliminary test!