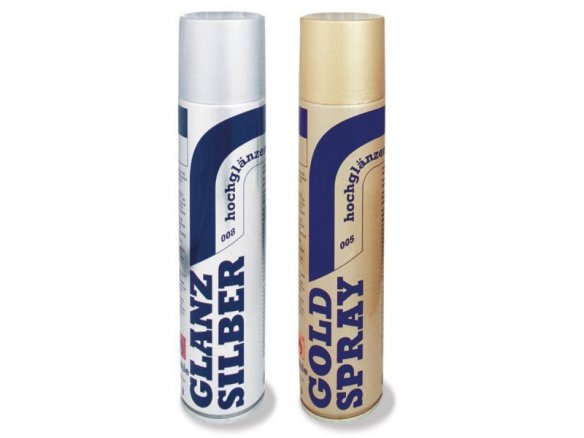 Characteristics

weather-resistant
Danger, Propan = 13 - 14 %, Butan = 45 - 46 %, Ethanol = 0 - 1 %, Kupfer = 0 - 1 %, Propan = 14 - 15 %, Butan = 51 - 52 %, Ethanol = 15 - 16 %, Propan = 15 - 20 %, Butan = 52 - 57 %, Ethanol = 0 - 5 %, Flam. Aerosol 1
Hazard warnings
H222: Extremely flammable aerosol.
H229: Pressurised container: May burst if heated.
H410: Very toxic to aquatic life with long lasting effects.
Safety instructions
P102: Keep out of reach of children.
P210: Keep away from heat, hot surfaces, sparks, open flames and other ignition sources. No smoking.
P211: Do not spray on an open flame or other ignition source.
P251: Do not pierce or burn, aven after use.
P410+P412: Protect from sunlight. Do not expose to temperatures exceeding 50°C / 122°F.
P501: Dispose of contents / container to …
Aerodecor metallic spray
3 Variants
Note
Aerodecor metallic spray is more corrosive to expanded polystyrene (EPS) than normal spray paints and therefore we recommend against its use on that material. When painting POLYSTYRENE RIGID FOAM the nozzle should be kept a large distance away and the paint applied in thin coats! No matter what, you should make preliminary tests!