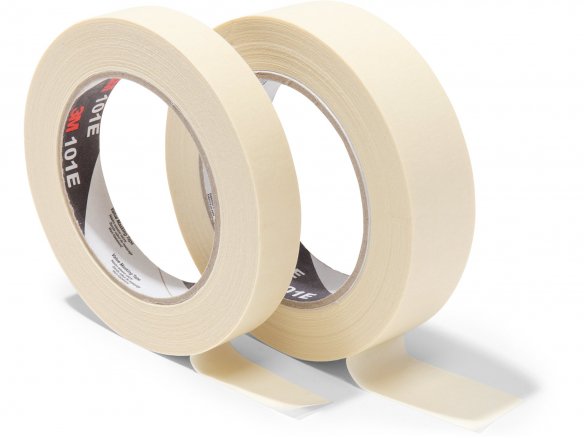 Quality sticky tape for general covering and holding purposes
good manoeuvrability
easy to tear by hand
Gum resin adhesive for good immediate adhesion
controlled roll-over behaviour
The 101E masking tape from 3M is a thin, universally applicable masking tape for painters and artists. One can of course also use it to tape a newspaper page on a drawing table. When used as a masking tape you can be sure to end up with sharp, flat edges.
Accessories and Related Products