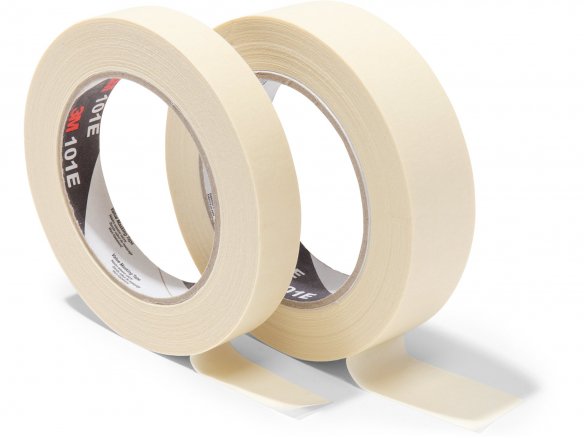 Colour

beige

Adhesive

gum resin

Thickness

0,125 mm

Temperature resistance

30°C for 1 hour

Adhesive strength on steel (AFERA 5001)

7 N/25mm

Failure load (AFERA 5004)

78 N/25mm

Elongation at break (AFERA 5001)

9 %
The 101E masking tape from 3M is a thin, universally applicable masking tape for painters and artists. One can of course also use it to tape a newspaper page on a drawing table. When used as a masking tape you can be sure to end up with sharp, flat edges.
Accessories and Related Products