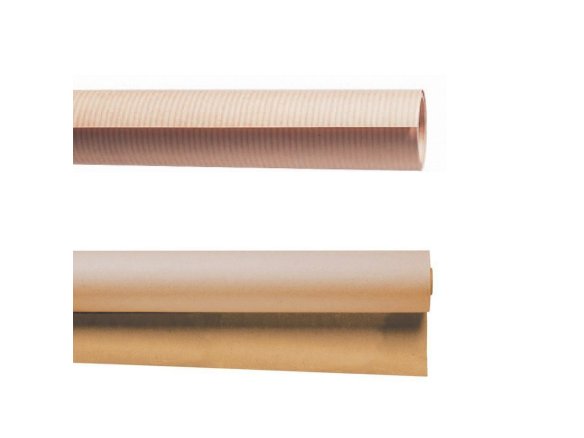 The two types of wrapping paper that come on a roll are made from different kinds of paper. The brown 85 gram paper is a natron mixed paper, i.e. it is partially produced from recovered paper and has only a medium tear resistance.
The yellowish brown, ribbed paper is, despite its low grammage, much more tear resistant. It is, namely, made from Kraft paper for the production of which only fresh fibres are used.
The brown wrapping paper is primarily used for packing and shipping purposes. It can, however, also be used for gifts much in the same way as coloured wrapping paper – coloured ribbons and bows can supply a nice contrast to the simple and basic paper´s appearance.

Wrapping paper, small-roll, brown
2 Variants