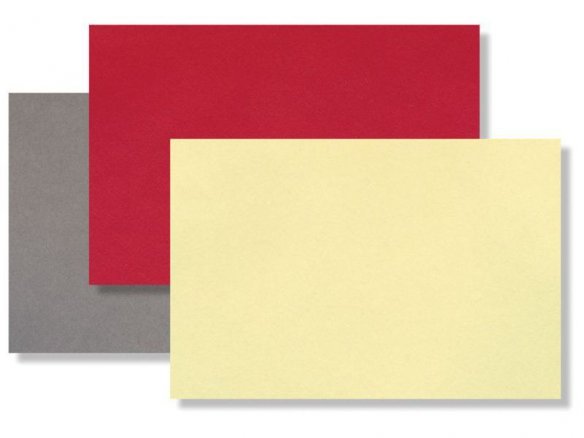 solid colour, matte finish, wood-free, very stiff (made of long fibred cellulose), FSC certified, recycleable
Our Wibalin with a matte finish is a classic book covering material with a very natural surface appearance. This paper is made from high quality, long fibred cellulose, which makes it very stiff. It is accordingly used as a covering material, as a book endpaper or for packaging purposes. In addition, we recommend its use when you need small amounts of coloured paper from a roll (e.g. as a background for a photography).
Because of the specially selected pigments used for its colouring, it is particularly lightfast (non-fading). It can be printed (off-set and screen printing), glued, grooved and embossed (film embossing).
Wibalin book cover paper, coloured, matte
5 Variants
Note
Minimum order amount for goods from rolls is 0.5 running metres. Please note that goods cut from rolls can also not be returned.