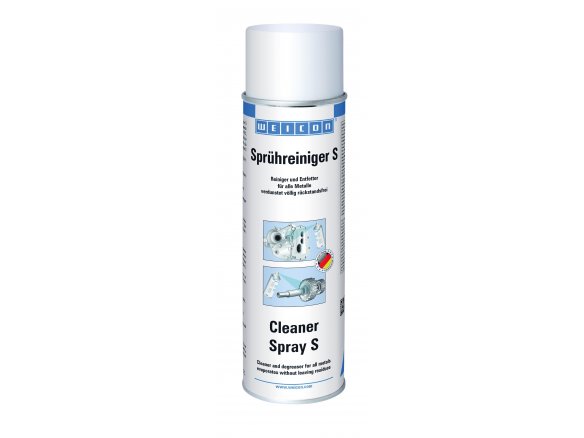 hazard warnings: Xi irritant, F+ extremely flammable, N dangerous for the environment
Spray Cleaner S degreases and cleans all metals, glass, ceramics and many plastics. The spray version is the right choice for cleaning surfaces before the application of glues, lacquers or primers.
The cleaner evaporates quickly and, in contrast to most other solvents, leaves no residue. Attention Please: thermoplasts like PVC, polystyrene and acrylic glass can be corrupted by this cleaner - simple coats of paint can be partially dissolved as well!
Weicon spray cleaner S spray can, 500 ml