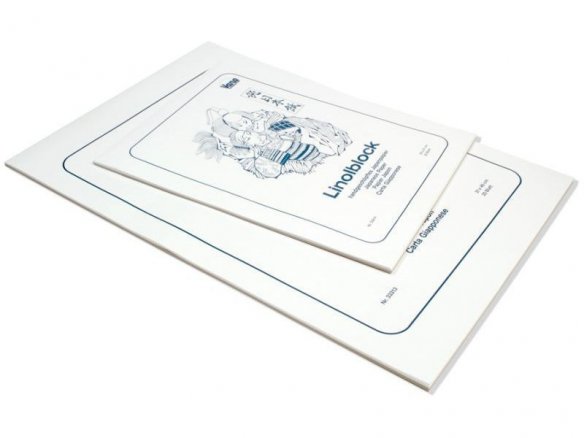 handmade Japanese paper, lightly rough surface, lightly cloudy appearance, acid-free, very absorbent, sheets bonded together at the top of the pad, paperboard cover, rear cover is cardboard
This handmade Japanese paper is especially good for use with linoprint and woodprint techniques. Its cloudy texture and perfect absorbency produce a print with high definition edges.
More information about other paper that is good for use with linocut techniques can be found, for example, under BLOTTING PAPER and WENZHOU CHINESE RICE PAPER.
Vang linoprint paper pad
2 Variants