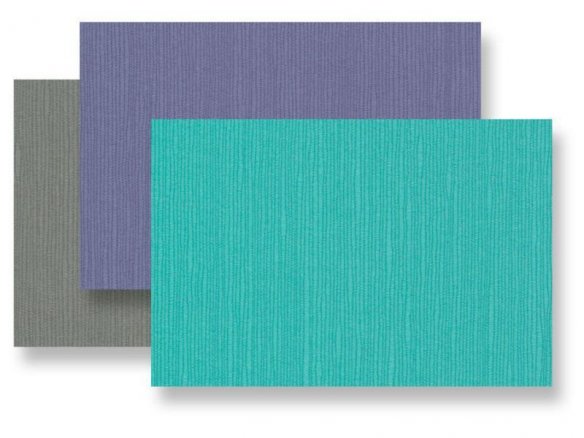 solid colour, matte, robust, finished with elegant embossed striped pattern similar to Japanese silk on the front side, reverse side is smooth
The Tsumugi bookbinding (cardstock) paper is made in Japan (you guessed that, right?) and is distinguished by its great feel and thickness. It has an elegant surface structure that gives the paper a textile appearance and also comes in a wide range of lovely colours (three vivid, bright colours supplemented by five muted, earthy tones).
The elegant, relief-like embossing effectively imitates the silk texture of the original Tsumugi material that was produced in Japan by using the silk weave technique whereby only the short-fibred (worthless) silk remainders were tied together and subsequently woven into cloth.
The Tsumugi cardstock can certainly be used as a covering paper but also can be well used as a background paper for photo arrangements or decorations.
Tsumugi bookbinding (cardstock) paper
8 Variants