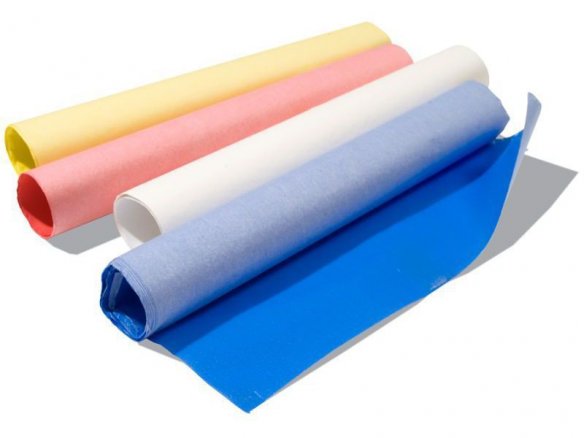 colour pigment on one side of the carrier paper, acid-free
Transfer paper or tracing paper is essentially comparable to the classic carbon paper that was used in typewriters before the advent of Xerox. It serves to transfer cutting patterns on textiles or height lines on cardboard and in general to transfer contour lines, drawings or lettering from a template onto a material that is placed beneath it. If you place the transfer paper between a template and an underlying material, you will, by tracing over the lines of the template with a sharp object, produce corresponding lines that will adhere to the underlying material. It is important to note that in doing this, the lines on the copy will not come out as fine and delicate as the ones on the template (if that is the case).
All four versions of this product are free of both wax and grease. Transferred lines can therefore be erased and drawn over much like wood colour pencils (not as successfully as is the case with pencil lead or GRAPHITE PAPER). This transfer paper is acid-free and non-toxic as per U.S. standards and can therefore safely be given to children to play with. In addition, the pigment can be easily washed out of textiles and can also, if desired, be wiped off of ceramics, glass or metal surfaces. Transfer paper is very economical and can be used many times over.
The substrate upon which the lines are to be transferred basically determines the choice of colour: for example, blue does not adhere that well to smooth surfaces but on slightly rough (standard) paper there is hardly any difference with regards to adherence. The yellow and white versions are best suited or use on smooth, metallic surfaces. We recommend the blue, red, yellow and white for use on slightly rough plastic surfaces and textiles while yellow provides the best results on glass and smooth acrylics.
Transfer paper
5 Variants