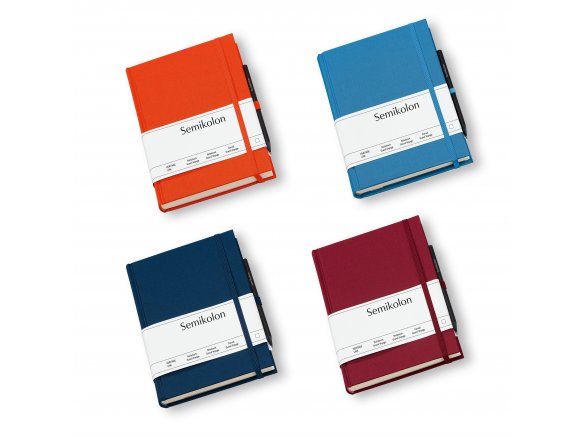 cream white paper, blank, 120 g/m², lightly ribbed, thread stitch binding, bookmark ribbon, coloured cover made from sturdy cardboard, covered with book linen, rubber cord fastener, loop for pencil (included), pocket on back cover, includes time zone chart, given dimensions are approximate
Its handy size and large number of pages makes this travel diary the ideal companion because, even if a trip is very long, there is always enough space for all your impressions to be written or sketched on the awaiting blank pages. You can choose the perfect vacation colour from among a lot of beautyful colours.
Semikolon travel diary, linen cover
4 Variants
Note
Semikolon travel diaries are only available in our store.