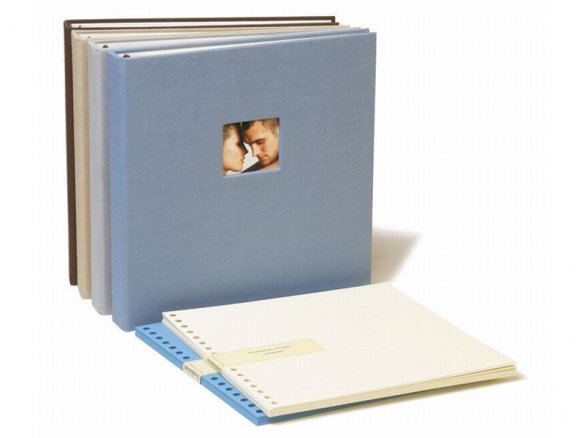 sturdy cardboard cover covered in linen and with a rectangular cut-out for inserting a photo, silver 17-ring mechanism ø 25 mm, without paper inserts, holds about 40 sheets or 120 pages of 300 g/m² photo board, given dimensions are approximate
This ring binder is a particularly multifarious photo album because there are so many various insert pages like, for instance, photo mounting board, glassine or transparent paper and ruled paper from which to choose (see, INSERT SHEETS FOR SEMIKOLON PHOTO RING BINDER). So it is that the binder can be used as a guest book or a travel photo album whereby any written notes or comments can also be included. The ring mechanism makes it possible to combine, expand and exchange pages of photos and pages with text as you so desire. The insert sheets must be ordered separately from the ring binder.
Semikolon photo ring binder, linen cover, 17 rings, 245 x 245, black
Note
Semikolon photo albums are only available in our store.