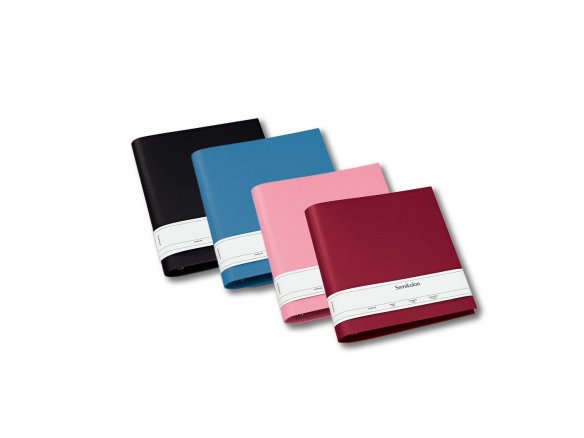 sturdy cardboard covered in Efalin inside and out, grooved round spine, silver 4-ring mechanism, without paper inserts, holds about 40 sheets, or 80 pages of 300 g/m² photo board, given dimension are approximate
The Semikolon (photo-) folder has a sturdy 4 ring mechanism for DIN hole patterns into which you can place the right sized INSERT SHEETS made out of photo mounting board or transparent or glassine paper in order to expand the album as you go. The mechanism also allows insert sheets to be added and removed as required.
Semikolon photo folder, Efalin cover
6 Variants
Note
Semikolon photo albums are only available in our store.