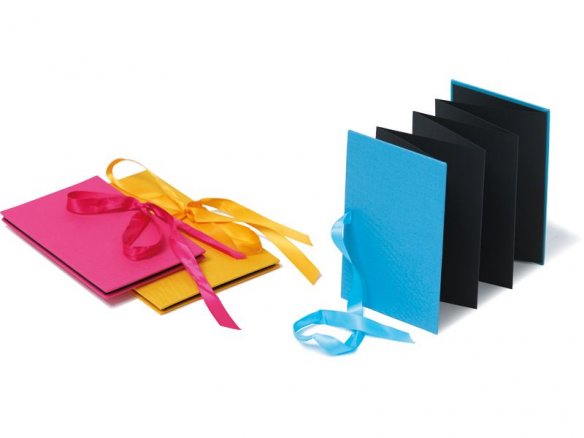 linen covered cardboard cover, 12 black photo board compartments (300 g/m²) in a tall format, for adhering photos, corded ribbon fastener in the colour of the cover, given dimensions are approximate
The Semikolon photo concertina pulls apart like an accordion and can then be placed in a standing position. The sides of the pages, which are made of black photo mounting board, are not only perfect for displaying photographs but also text or drawings as well. Once folded back to a flat shape, the concertina can be fastened with a ribbon.
Semikolon photo concertina, linen cover, mono
2 Variants
Note
Semikolon photo folders are only available in our store.