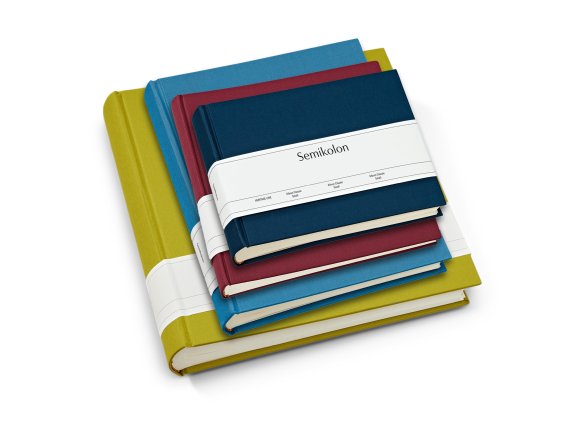 sturdy cardboard cover laminated with book linen, permanently attached cream white pages, acid-free photo mounting board, white overleaves with linen embossing, cream white CD pocket on the last page, given dimensions are approximate
This classic Semikolon photo album with its simple elegance provides the right amount of (cream white!) space for your photographs and also provides a nice, permanently mounted pocket for a CD containing any of the digital data you want to include in the album. Book linen cover, photo mounting board and glassine overleaf paper are all acid-free.
Semikolon Classic photo album, cloth, solid colour
6 Variants
Note
Semikolon Photo albums are only available in our store!