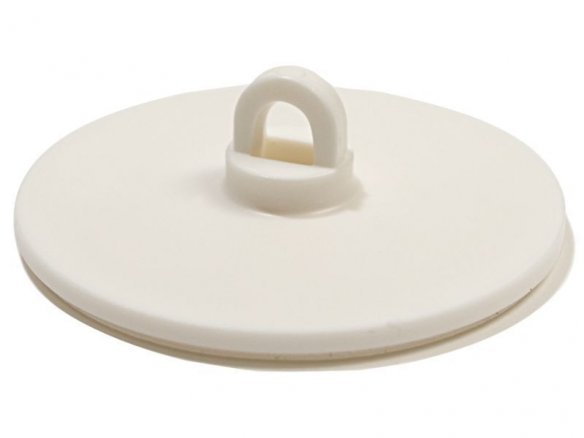 polystyrene, cream white, self-adhesive
This self-adhesive disk is a practical aid for all kinds of hanging work and for attaching lightweight string one to another for the purposes of, for example, decorating a display window or creating an eye-catching product display. The adhesive is not capable of withstanding heavier weights.
The adhesive is a mirror tape which has strong adherence and is temperature and solvent resistant as well. It can be adhered to metal, glass, ceramic, wood, stone and unplasticized plastic. The discs should not be attached to wallpapered surfaces.
Self-adhesive disc with eyelet
2 Variants