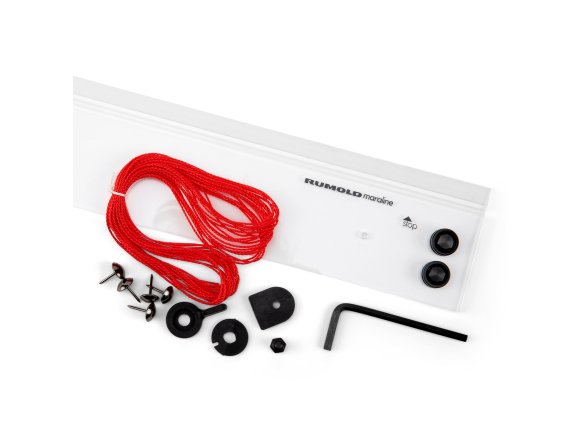 transparent acrylic, colourless, plastic rollers, synthetic cord, with facing/ink edge, without graduation, with locking brake for settings, includes mounting kit
The cord-led parallel rule from Rumold is a high quality acrylic guide rail that, as far as exactness and speed is concerned, is much better than a basic T-square.
Only if you need to transport your ruler a lot for school is it advisable to purchase a basic T-square unless, of course, you mount the cord-led ruler on a drafting board. The basic construction of the Maraline ruler allows you to add a handle to it by gluing an acrylic glass u-channel strip to it with the open end pointing upwards. Mayline rulers from the USA are unfortunately no longer available.
Rumold cord-led parallel rule Maraline
3 Variants