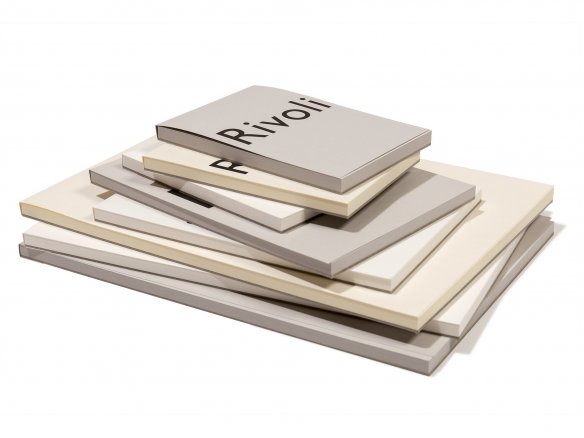 Type of paper

Rivoli paper, 25% rag content

Colour of paper

white, yellowish white, grey

Paper grammature/thickness

120 g/m²

Paper texture

no screen texture, no water sign

Paper surface

satin-finish, matte

Paper attributes

acid-free

Bonding

glue

Pad cover

200 g paperboard

Pad spine

2 mm greyboard

Contents

50 sheets
When was the last time you actually wrote a letter in your own beautiful(?) handwriting? In case that is indeed a long time ago it is probably due to the omnipresent information technology or perhaps it can be attributed to the fact that you just don´t see the right kind of products in stores and malls. Carta Pura has decided to address this problem by designing a modern letter paper pad (stationery). The special characteristics for the pad are the high quality Rivoli paper with its 25% rag fibres, the nice choice of colours of the paper (white, yellow and grey), and the typical Carta Pura minimalistic production aesthetic. The smoothed surface of the Rivoli paper is great for writing with fountain pens and other writing utensils (and is additionally ink-jet and laser printer friendly). The stationery pad comes in three different sizes (A4, A5, A6), which enables you to choose the appropriate format for the length of your message (a novel or a short hello!). We have on offer suitable envelopes in A6 and in DIN long sizes - in 10 packs or 100 packs.
Rivoli stationery pad
9 Variants
Accessories and Related Products