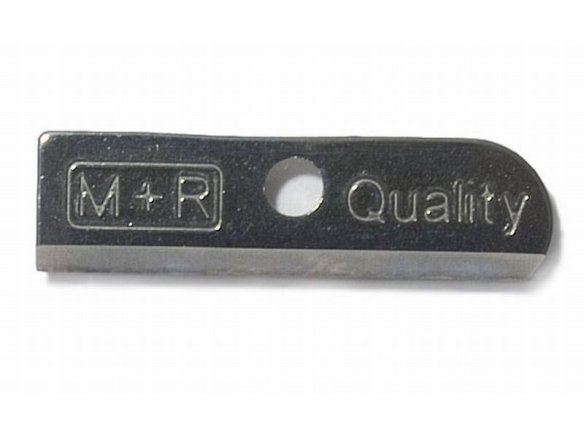 highest quality, compatible with all sharpeners with replaceable standard size cutting edge, given measurements = h x b x l, comes in plastic case
Even though it is hard to believe, there are in fact many pencil sharpeners that have replaceable blades. Unfortunately, finding an ersatz cutting edge for your favourite sharpener can seem like finding a needle in a haystack. But wait – here it is!
Replacement blade for pencil sharpener, 0.8 x 6.5 x 24 mm, 10 pieces
Note
Please note that unfortunately our standard replacement blades do not fit the brass pencil sharpener, single-holed sharpener version (grenade)!