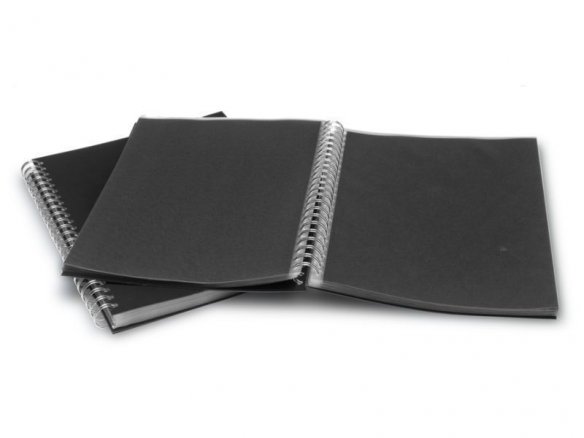 black semi-gloss polypropylene cover, silver metal spiral, with permanently fixed crystal clear PP sleeves (archival safe) with black paper insert
The spiral refill book 501 is in fact the refill book for the SPIRAL BOOK, CLASSIC 142 but it can also be used on its own without the need of a jacket or cover. These refill books are available with 20, 30 or 40 sheet-protectors (the same range as with the Classic 142) – and each refill book can still be used (independent of the number of sheathes) with all of the Classic 142 books of the appropriate size.
Please note: We will be glad to customize these presentation albums to your specifications (embossing, printing, etc.). Further information can be found under the heading YOUR LOGO ON MODULOR PRODUCTS
Prat spiral refill book 501
9 Variants
Note
The given measurements are the maximum useable area of the sheet-protectors.