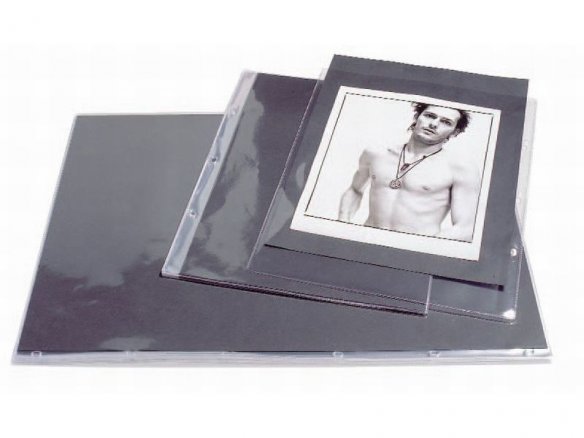 PVC, highly transparent, hole punched, open at the top, with black cardboard inserts (acid-free)
SPV sheet-protectors are made from PVC (polyvinylchloride) and are NOT archival safe. Highly valued photos or pictures should therefore not be stored in them for long periods of time because the effluvium from the PVC can be corrosive. Because of their high transparency and resistance to scratching, however, these sheet-protectors are still a great product for a reasonable price. The SPV sheet-protectors fit into, among others, the presentation binders Prat START SPR1.
Prat sheet-protectors SPV
4 Variants
Note
The given dimensions apply to the usable space of the sheet-protectors.