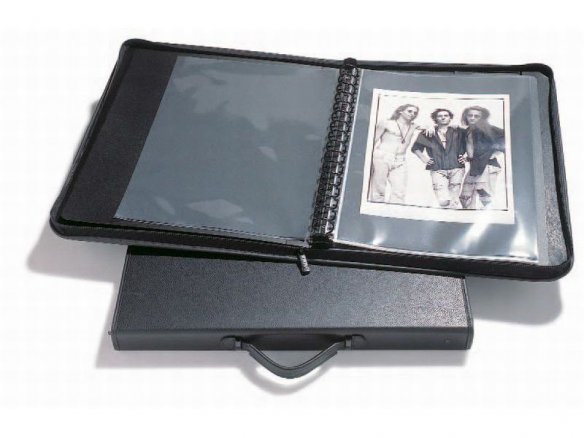 black grained imitation leather cover with ergonomic handle, continuous borders, black seams, black multi-ring mechanism ø 30, locking system, 1 black interior pocket and 3 small transparent interior pockets for CDs, business cards, etc., zipper sewed on the inside, interchangeable black PP refill pages (Run 101) with 10 crystal clear PP sleeves (archival safe) with black paper inserts, 30 sleeve capacity
The Mera 300 presentation binder (Prat´s best selling folder) contains the ring folder RUN 101 as a removable refill. This means that the actual presentation binder is really only a jacket for the ring folder, which can be used on its own.
Prat presentation binder, Mera 300
6 Variants
Note
The given measurements are the maximum useable area of the sheet-protectors that fill the folders.