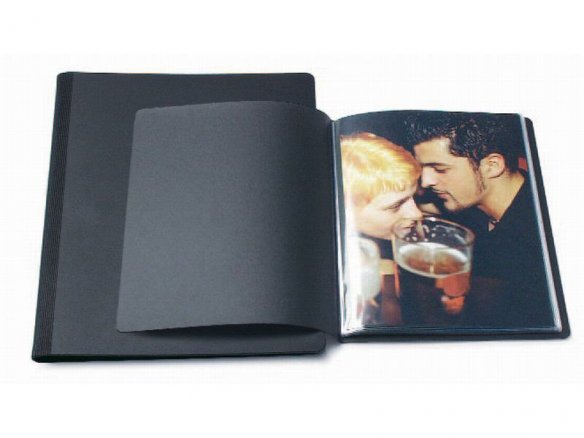 black leather fibre fabric (Lefa) cover, grooved spine, permanently affixed highly transparent sheet-protectors (archival safe) with black paperboard inserts
The albums Pampa 138 and 138HC, by virtue of their luxurious leather fibre fabric (Lefa) cover and their archival quality polypropylene sheet-protectors, are really high quality products at a very reasonable price (compare the price of albums with plastic covers, e.g. PRAT COMPACT 131).
Because the sleeves are permanently fixed at the spine they cannot be interchanged or added to. The difference between the 138 and the 138HC (High Capacity) versions is only the number of sleeves contained within.
Prat presentation album, Pampa 138/138HC
4 Variants