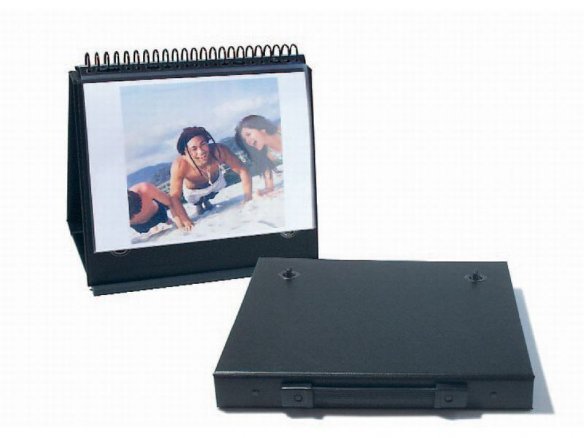 black imitation grained leather cover, retractable handle, two black metal turn-lock fasteners, black binder rings ø 30, exclusive locking system (from 240 x 320), broad format, includes 10 crystal clear sleeves (archival safe) with black cardboard insert, 30 sleeve capacity
The Classic 202 easel binder offers two functions in one: it can be used as a totally normal presentation binder and is practically identical to the ring binder Professional 105. In addition, the binder has a handle as well as turn-lock fasteners which make it possible to turn it into a high-quality, sturdy easel-style flip chart with a broad format.
Prat easel binder, Classic 202, 210 x 300
Note
The given measurements are the maximum useable area of the sheet-protectors that fill the folders.