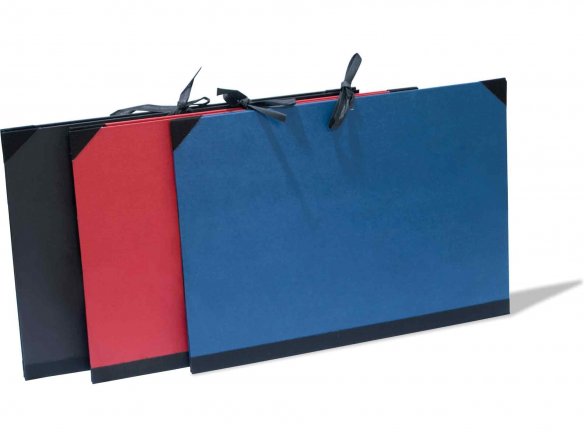 equipment

3 interior flaps, rep band fastener (DIN A4 is partially without flaps but with elastic band fasteners)

Given outer dimensions

given dimensions are approximate
The art folders from the French company Prat are particularly impressive because of their classic design and equally because of the excellent workmanship displayed. The lower priced A4 standard version does not have inner flaps and is fastend closed with elastic bands. Additionally, there is a black version available with inner flaps and cloth headband.
Prat art folder
11 Variants