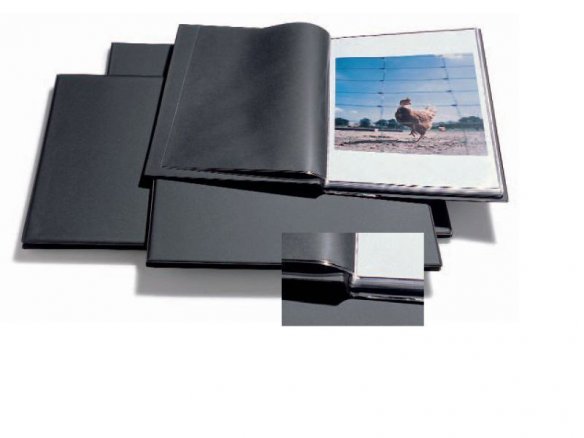 black semi-gloss cover covered in soft PVC, black interior pocket, 20 crystal clear permanently fixed sleeves with black cardboard inserts
The Compact 131 album is a basic presentation album with PVC sleeves that are welded into place. Because it is relatively inexpensive it can be left with the customer after the presentation without worrying too much about your outlay. Regarding the differences between PVC and PP sleeves please consult the information about the Sheet-protectors for Presentation Folders (see individual products).
Please note: upon inquiry, these display books can be customized to your specifications (embossed, printed, etc.). Further information can be found under the heading YOUR LOGO ON MODULOR PRODUCTS.
Prat album, Compact 131, 240 x 320
Note
The given measurements are the maximum useable area of the sheet-protectors.