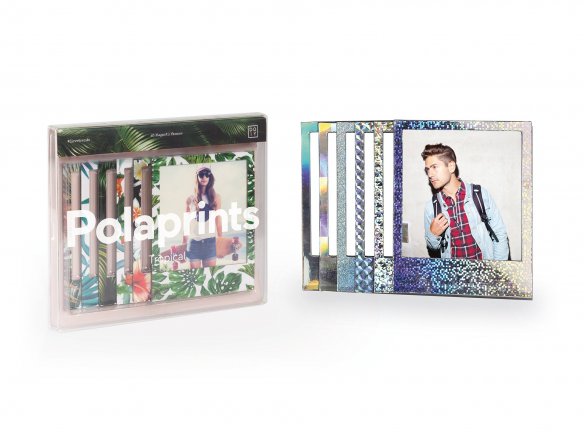 Convert ordinary images into instant photos
Flexible display options
Magnetic picture frames in a set of 6
Prodct

Picture frame, set of 6

Material

PVC + Magnet

Design

Tropical or holographic

External dimensions

89 mm x 108 mm

Photo dimensions

76 mm x 78 mm
Polaprints transform ordinary pictures into retro-style instant photos. The magnetic picture frames are based on the classic formats of retro instant photos, with the added advantage of being able to swap photos as often as you like.

The magnetic Polaprints adhere to all metallic surfaces, and add variety to your picture frames with their unique motifs. Whether as a gift for family and friends, or for use in a workplace photo collage to help new colleagues remember names and faces, the magnetic frames make it easy to create and redesign photo walls as often as you like. And without any nails, pins, or adhesives. Use the great aesthetic and functionality of Polaprints on your refrigerator, magnetic boards, metal storage boxes, or as a curated photo series.

The tropical and light-reflective, holographic motifs are eye-catching and display favorite memories from your travels, celebrations, and special events.
Polaframes, magnetic picture frame, set of 6, Tropical, mixed motifs