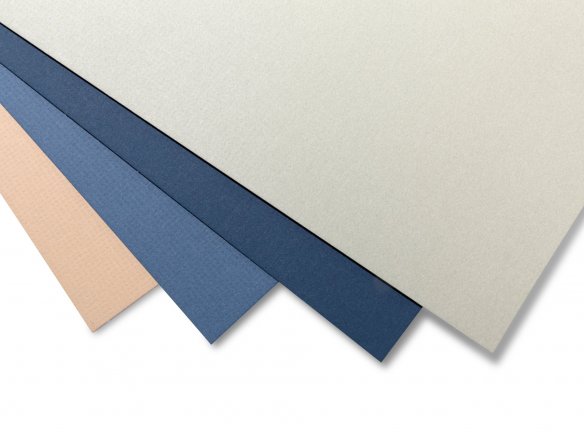 Surface

coloured surface layer paper, laminated on white core

Attributes

100% acid-free, buffered with calcium carbonate, pH is 7.5 - 8.0

Material

made from wood pulp, neutral sized
Passepartout matboard with white core: the bright white bleached core sets off the cut edges. Lignin, which is an acid containing component of wood, is removed by the bleaching process. Calcium carbonate is used as the buffer. Petersboro white core passepartout do not conform to the highest conservation or museum quality standards because they contain recycled fibres and are treated with optical brighteners. They nevertheless are great for use for all kinds of decorative framing work and will not become acidic for many years due to their high alkaline reserves.
Peterboro passepartout board, white core
47 Variants