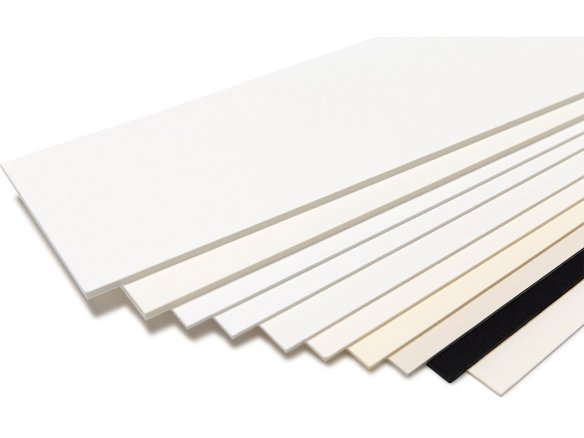 Surface

solid colour, glued multi-layers

Attributes

100% acid-free, buffered with calcium carbonate (highest aging resistance, Ph = 7.5 - 8

Material

made from cotton fibres, neutral sizing
This passepartout is made from 100% pure cotton and is therefore naturally acid-free - which makes it the first choice of restoration and museum personnel. Cotton has been used for centuries for making the highest quality papers. In its natural state it is acid-free - a fact that enables it to satisfy the highest quality demands and provides it with great stability. These attributes are of the greatest importance for the framing of valuable paintings and documents in order to best protect them against harmful influences. Peterbor Museum passepartout matboard is manufactured from pure cotton and buffered with calcium carbonate in order to neutralize any possible acidic residues. Its layer by layer production also provides it with a high degree of stabiltiy.
Peterboro passepartout board, cotton rags
10 Variants