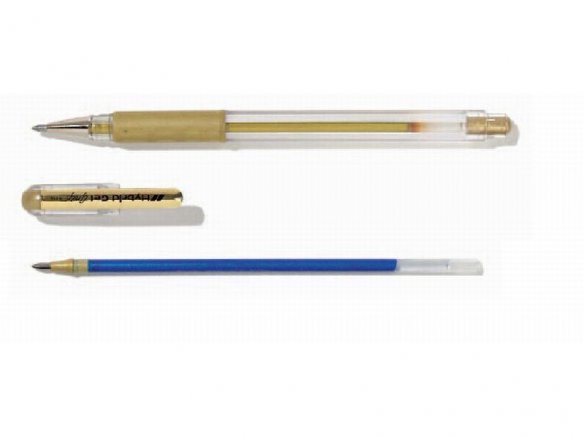 waterproof, lightfast pigment ink, for light and dark paper, interchangeable refill, metal point, line width 0.4 mm, transparent plastic barrel with cushioned grip and viewable lnk level, cap with clip
The line from the white and metallic coloured gel rollerball pens from Pentel is, as is the case with PAINT MARKERS, best appreciated when applied to dark paper. In contrast to the Paint markers, this gel rollerball does not create "blotches" but rather supplies a light and velvet soft writing experience even on really absorbent paper - whereby it will not "run". The available colours are especially useful for decorative purposes.
The white refill is unfortunately no longer available from the manufacturer. According to Pentel, this pen will write for approximately 250 metres.
Pentel gel rollerball K118
7 Variants