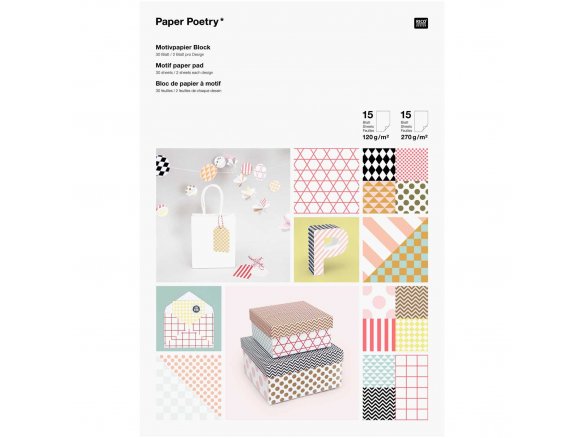 Unique printed designs on each side
Contemporary colors and patterns
For cards, garlands, and scrapbooking
Taking adorable floral patterns to the next level, these design papers by Paper Poetry captivate with their contemporary colors and patterns, daring designs and well-made, photo-realistic prints. The paper, with 120 and 270 gsm thickness, is printed differently on each side. The effect is particularly striking, therefore, when both front and back are visible, making them ideal for custom envelopes, gift tags, and brightly colored garlands made from cut-out punched circles or streamers. This patterned paper is also suitable for making boxes, gift bags, or scrapbooking materials.
Paper Poetry motif paper pad, 210 x 300 mm, 30 sheets, graphic