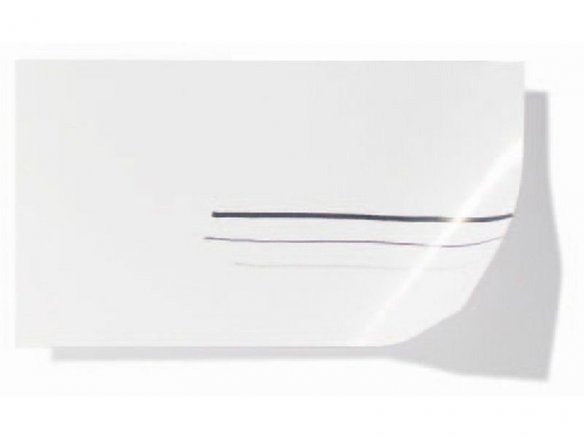 triple coated, satined, white, glossy, wood free, aging-resistant, suitable for laser printer
This product is the glossy coated variation of the matte picture printing paper. It too is coated three times, is wood free and aging resistant. It is made from 100% chlorine-free bleached pulp (TCF), takes well to being folded and has a noticeable stiffness about it.
Gloss coated paper is primarily used in offset printing for high quality prints that must be particularly sharp. Under unfavourable lighting conditions, however, the high gloss of this glossy picture printing paper can be a disadvantage because the ensuing reflections can be a bit disturbing.
In addition to use as a printing paper, it can also be used as a smooth drawing paper (especially when fibre tip pens or markers are implemented). It should also be noted that a laser printer can be used on this paper with good results.
Paper/board, white, glossy coated
9 Variants