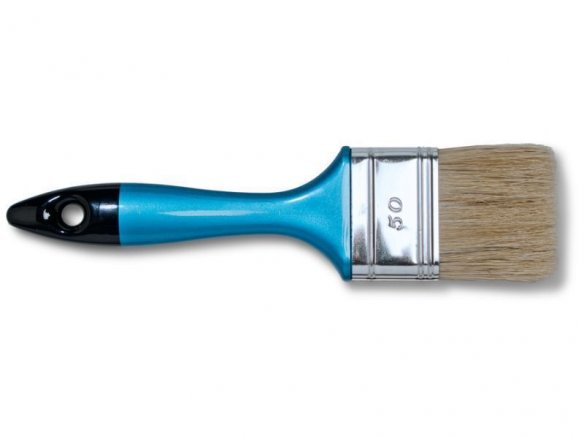 brush thickness is 6, light coloured boar bristles, silver tin ferrule; short flat plastic handle, exposed hair length 40-53 mm, w = width of ferrule, h = height of ferrule
This flat paintbrush with natural bristles and a thickness of 6 will take up lots of paint and is great for applying solvent-containing and water-based paints, liquid waxes or oils.
The paintbrush thickness actually indicates the "fatness" of the brush in relation to its width. The larger the thickness number, the more paint the brush can take up. Artist quality brushes will have a thickness of 9 and 12 while household brushes will have a thickness of 6! This, then, is a household and not an artist brush!
Paintbrush, flat, natural bristles, thickness 6 (1160)
3 Variants