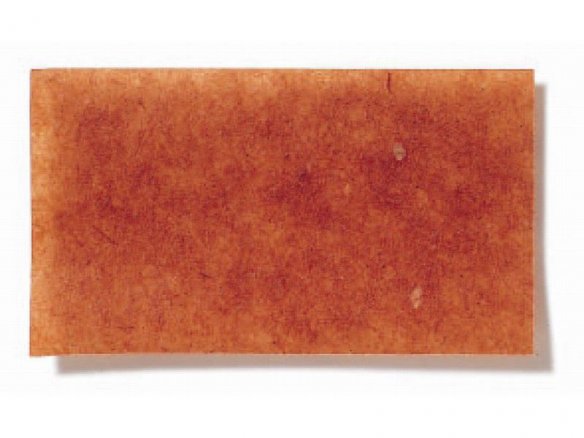 brown, water-repellent impregnated sulphate mixed paper
Oil paper is a packaging and insulation material made from natron mixed paper that is impregnated with a heated and dried oil, a process which makes it waterproof and water repellent. The most common use of oil paper is for wrapping corrosion sensitive metal parts and for seaworthy packaging. Because of its great looking colour and texture, however, it can also be used in different creative undertakings.
Oil paper w/o gauze webbing, 70 g/m², w = 1000 mm
Note
Because oil paper is made with recovered paper, its brown tone can vary from delivery to delivery.

The minimum order for products sold from rolls: 0.5 running metre. Please note that no exchange is possible in the case of products cut from rolls.