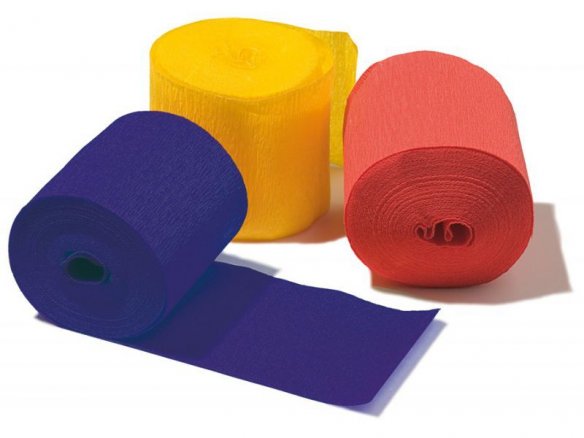 Solid colour
Flame resistant per DIN 4102 (B1)
Great looking party decorations can be easily created by using crepe paper. If the party is to take place in a public building, care must be taken that any decoration complies with the fire protection classification B1 DIN 4102 (German regulation): Niflamo crepe definitely qualifies! The paper allows for many different design possibilities and decoration themes.
Please note: The paper is not moisture-proof and colours may run when wet.
Niflamo crêpe paper rolls, flame retardant
5 Variants