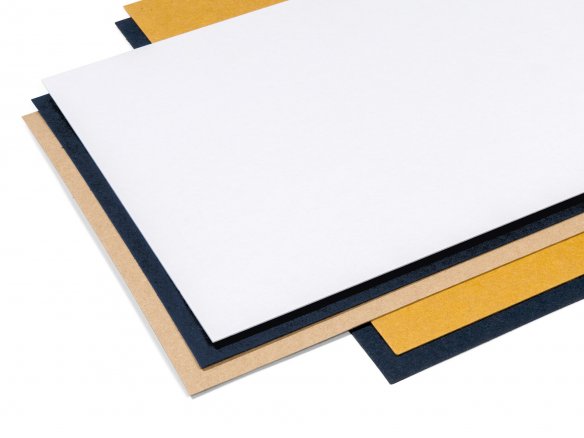 material

fully dyed natural paperboard from 100% recycled paper, not deinked

grammage

630 g/m²
Terra paperboard is made from colour sorted, post-consumer recovered paper which has not been deinked. Because not bleached in the fibre stage, Terra is lightly speckled and the fact that its surface is untreated means that it is somewhat rough.
Natural paperboard Terra, coloured, 1.0 x 210 x 297 A4 (SG), 630 g/m², anthracite
12 Variants
210 mm x 297 mm
297 mm x 420 mm
700 mm x 1150 mm
Note
The colours of the natural paperboard Terra can vary from order to order, in addition the colours are not lightfast.