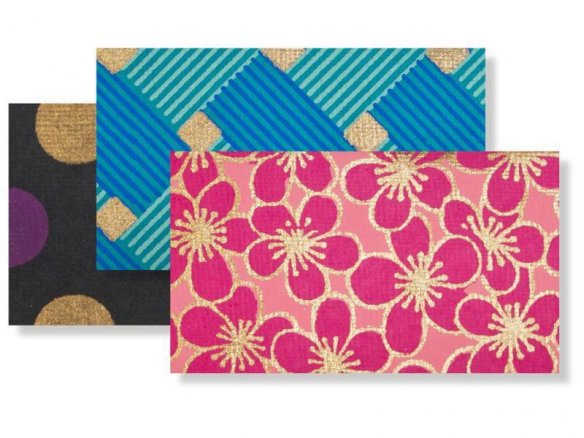 hand-made paper made from cotton, one side multicolour printed, some also have glitter (G)
The name says it all: this substantial coloured paper gets its inspiration from the opulent and brilliantly coloured traditional Indian patterns. Its eye-catching patterns, which include flowers and geometric shapes, are ornamented with gold and copper – some even have a sprinkling of glitter.
What makes this paper especially exciting is its combination of matte and glossy (some even glittery) areas of colour that appear in different variations. The base paper is a solid coloured, textured paper with a course surface.
This Indian Style natural paper is somewhat firmer and sturdier than our Japanese KATAZOME coloured paper and is also not translucent.
Natural paper, Indian Style
3 Variants