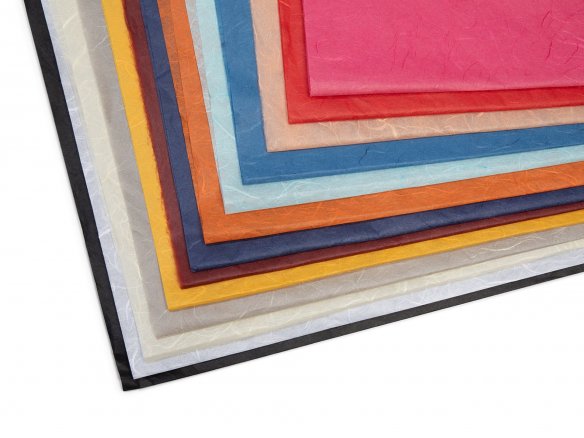 tear-proof paper
ideal for building lampshades
Material

100 % Mulberry Tree Fibres

Ausfu00fchrung

Sheets 1 x folded
Silk is made from 100% mulberry tree fibres. The traditional method of production gives the translucent mulberry paper a soft, fabric-like appearance. The tear resistant paper is suitable for all kinds of handicrafts work and, because of its translucence, is also perfect for use as a window hanging or in the creation of lanterns.
Mulberry paper Silk, sheet, sheets, 25 g/m², 630 x 930, pale green
16 Variants
Note
Please note that the picture is only a detail view of the paper and not the whole sheet.
Accessories and Related Products