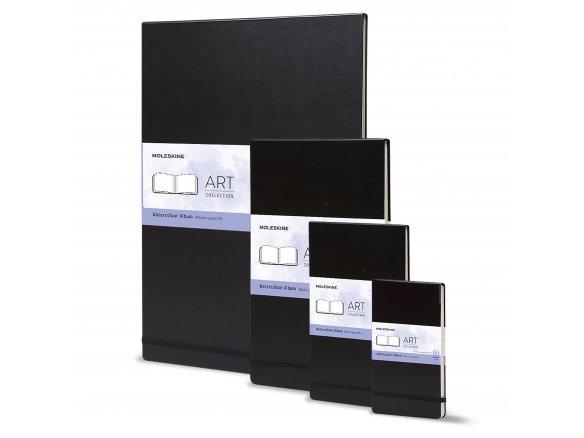 perforated white rag board with medium grain for watercolours, approx. 200 g/m², thread stitch binding, rigid cardboard cover covered in black Moleskine paper, flat black rubber cord fastener, with cardboard pocket
The rag-based paperboard of this watercolour sketchbook is great for drawing and painting work. The medium grain paper has the same texture on both of its sides – specially made for Moleskine!
All the pages on both small sized versions (90 x 140 and 130 x 210) are perforated to make removal extremely easy.
Please note: Upon inquiry, Moleskine books can be customized to your specifications (embossed, printed, etc.). Further information can be found under the heading YOUR LOGO ON MODULOR PRODUCTS.
Moleskine watercolour sketchbook
4 Variants