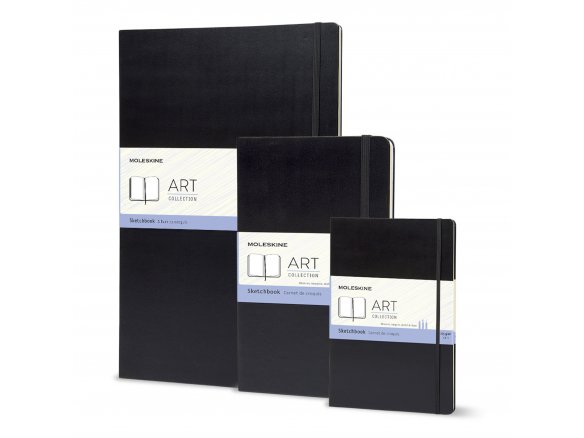 chamois coloured drawing board, matte, thread stitch binding, bookmark ribbon, rigid cardboard cover covered in coloured Moleskine paper, flat black rubber cord fastener in the colour of the cover, with cardboard pocket
The high quality drawing board in the Moleskine sketchbook is not only suitable for all dry techniques but can be coloured using tempera paints (poster paint) as well. The MOLESKINE WATERCOLOUR SKETCHBOOK is a better choice when drawing techniques involving more moisture are to be implemented.
Please note: upon inquiry, Moleskine books can be customized to your specifications (embossed, printed, etc.). Further information can be found under the heading YOUR LOGO ON MODULOR PRODUCTS.
Moleskine sketchbook
4 Variants