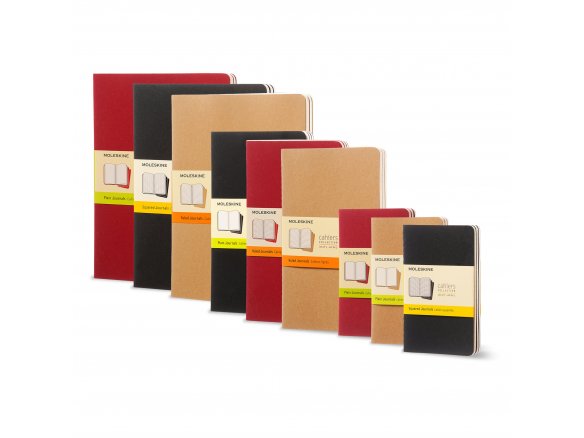 sewing

thread stitch binding can be seen on the exterior

cover

flexible cordboard cover

equipment

cardboard pocket
The slimmed down version of the legendary notebook contains a more basic type of paper than the other Moleskine books and has a flexible cardboard cover. The books do, however, have the same small pocket on the back cover and, as a very nice touch, externally visible thread stitching as well as removable pages at the back of the notebook. And because you can never have enough of such notebooks, they come here in a set of three!
Please note: upon inquiry, Moleskine books can be customized to your specifications (embossed, printed, etc.). More information can be found under product customization.
Moleskine notebook, set of 3
23 Variants