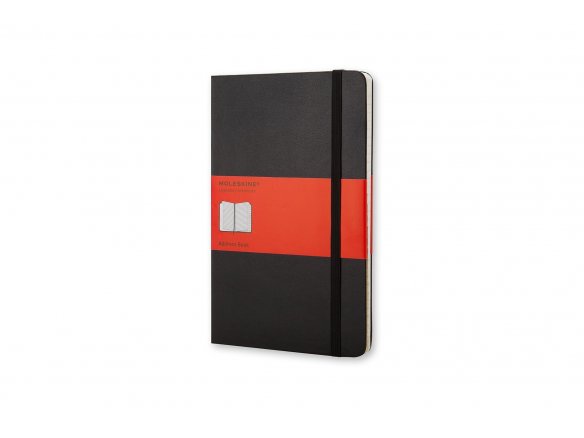 matte cream white paper approx. 75 g/m², ruled, with plastic covered index (A to Z), thread stitch binding, rigid cardboard cover covered in coloured Moleskine paper, flat black rubber cord fastener in the colour of the cover, bookmark ribbon, cardboard pocket
The ruled pages of the Moleskine address book are not divided up into sections, which means that you are free to enter names, addresses and telephone numbers in any style you like.
Please note: upon inquiry, Moleskine books can be customized to your specifications (embossed, printed, etc.). Further information can be found under the heading YOUR LOGO ON MODULOR PRODUCTS.
Moleskine address book
2 Variants