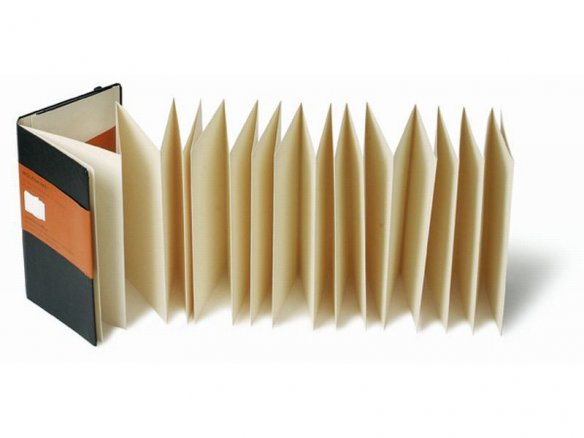 cream white drawing board, matte, rigid cardboard cover covered in black Moleskine paper, flat black rubber cord fastener, with cardboard pocket
Its folded pages make the concertina book (also called Japanese album) perfect for a really wide sketch like, for example, a landscape panorama, because you can spread it out over a succession of pages. It is also great for gluing collages, photos, dried blossoms, postcards, etc. The thick drawing board can be experimented on with various colouring media (paints, inks, etc.).
Please note: upon inquiry, Moleskine books can be customized to your specifications (embossed, printed, etc.). Further information can be found under the heading YOUR LOGO ON MODULOR PRODUCTS.
Moleskine accordion album, scetch-book, Japanese
2 Variants